Earth Day – April 22nd
Earth Day was born after founder Gaylord Nelson, then a U.S. Senator from Wisconsin, witnessed the ravages of the 1969 massive oil spill in Santa Barbara, California. Inspired by the student anti-war movement, he realized that if he could infuse that energy with an emerging public consciousness about air and water pollution, it would force environmental protection onto the national political agenda.
Aquatic Weed Harvesting Seminar
This one day event will feature a case study from a local lake association, a discussion about aquatic weed identification presented by the Wisconsin DNR, a safety review, a factory tour, and equipment maintenance training stations.
Mild Winter & Early Spring
A Recipe for Weeds – Better get your Harvesters Ready!
Thick patches of salvinia and dense mats of hydrilla verticillata are already present in southern parts of the United States, and there is definitely aquatic weed growth being reported in the Midwest too. Not sure what the summer will bring, but we're guessing lots of bugs and weeds, so it is time to get your harvester ready.
Maintenance is the key to keeping your harvester operating smoothly, and trouble-free. Many Aquarius machines are still in operation after 20+ years!
Conferences/Events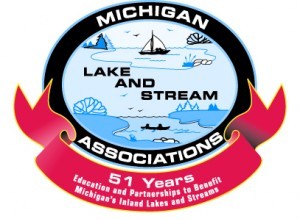 Michigan Lake & Stream Association
Annual Conference
April 27 & 28, 2012
Boyne Falls, Michigan

National Water Quality Monitoring Conference
Annual Conference
April 30–May 4, 2012
Portland, Oregon

New York State Federation of Lakes
Annual Conference
May 4-6, 2012
Hamilton, New York